You are here
Human triggered storm slab on Gray Butte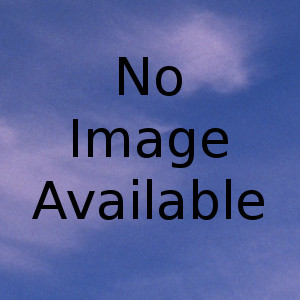 Location Name:
Human triggered storm slab on Gray Butte
Date and time of avalanche (best estimate if unknown):
Sat, 02/18/2017 - 9:20pm
Observation made by:
Forecaster
Red Flags:
Recent loading by new snow, wind, or rainObvious avalanche pathTerrain Trap
Location Map
United States
41° 20' 39.4728" N, 122° 11' 54.6324" W
US
Avalanche Observations
Details
Today at about 1330 hours, a skier triggered storm slab occured on a 37 degree, west facing aspect near treeline on Gray Butte. This an area that is regularly accessed by backcountry skiers from the Mt Shast Ski Park. For the most part, the southern end of the west facing aspect of the formation does not see much avalanche activity due to good tree anchoring of the snowpack and slightly less slope angle. However as one moves to the northern end of the slope, the trees become sparse and a few slope convexities roll over into prime avalanche starting zones. This area is a "frequent flyer" for avalanches. In fact, earlier this season, almost the entire open, west aspect of Gray Butte avalanched. The bottom of the run out zone is a horrible terrain trap. Portions of the slope will flush you through thick trees and other areas deposit you into a deep, V-shaped gully. Even a small slide in this terrain has big potential for harm due to these terrain features. Fortunately, knowbody was caught or injured. The avalanche was 6-10 inches deep (crown), 200 feet wide and ran about 700 feet down the slope. SS-AS-D2-R2
Photos
Characteristics
Crown Height:
Less than 1 ft
Weather Observations
Details
Over the past 72 hours, a storm brought 20 inches of new snow to the area, mostly above 6,000 feet. Snow totals below this elevation were much less. The storm came in warm, "pasting" the new snow onto the old snow surface very well. We have not seen any avalanches fail on the old snow surface. Temperatures have since cooled and we think this cooling may have perhaps created a weak layer on the snow surface of the new snow. Last night, an additional 4-6 inches fell with winds out of the east/southeast, 15-20 mph with gusts to 49 mph. This aspect experienced wind loading of recent overnight snow (4 inches on the eve of 2-17 to 2-18) and the fresh storm slab formed on top of the storm snow from the past couple days.
Statistics
Cloud Cover:
25% of the sky covered by clouds
Air temperature:
Below Freezing
Air temperature trend:
Cooling