You are here
Natural avalanches on Ash Creek Butte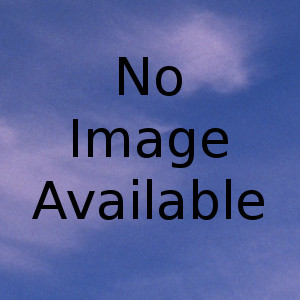 Location Name:
Ash Creek Butte
Region:
East of Mt Shasta
Date and time of avalanche (best estimate if unknown):
Mon, 02/20/2017 - 7:00pm
Observation made by:
Forecaster
Red Flags:
Recent avalanche activityWhumphing noises, shooting cracks, or collapsingRecent loading by new snow, wind, or rainObvious avalanche pathTerrain Trap
Location Map
United States
41° 26' 58.3548" N, 122° 2' 9.654" W
US
Avalanche Observations
Details
Several cornice triggered wind slabs (D1/D2) naturally released on the morning of 2/20/17. The slide in the photos was on a 30-35 degree slope, primarily northerly facing. An additional avalanche was observed on a similar slope nearby. Winds were strong out of the south/south west. Rapid wind transport  and cornice growth was observed. Upwards of 3 feet of new snow had been deposited on similar slopes over the course of the weekends storm (on top of the old snow/crust). The storm essentially brought warmer snow to begin, cooled off and gave us some lighter density snow, and then warmed back up. Warming temperatures brought heavy, wet snow that fell on top of lighter density snow from the brief cold spell from Sat/Sun. On (2/19), easy, resistant planer ECTP tests were observed and the overnight new snow along with warming temperatures was enough to break the camel's back. Numerous weak layers showed themselves in the crown photo. This slide path starts near treeline with some above treeline characteristics and flushes through trees. The crown depth was 1-2 feet thick, about 100-150 feet wide and ran about 700 feet. This slide could of certainly been enough to cause bodily harm for backcountry riders. Numerous ECT tests brought mixed results on 2/20, but mostly trending toward resistant planar ECTP's 5-15 down approximately 35cm and 52cm. Debris from the slide or slab was anywhere from pencil hardness to 1F/4F. It's possible that the cornice triggered a wind slab in which then initiated a storm slab on slopes a little more protected below.
Photos
Characteristics
Number of similar avalanches:
1
Number of people caught:
0
Number of partial burials:
0
Number of full burials:
0
Weather Observations
Details
Steady snowfall, 1 foot overnight, strong southerly wind picking up early the morning of 2/20. Snow heavily wind affected and very wet. Raining at Pilgrim Creek Snowmobile park. Snow level approximately 5,000 feet. 
Statistics
Cloud Cover:
100% of the sky covered by clouds
Accumulation rate:
Less than 1 in. per hour
Air temperature:
Below Freezing
Air temperature trend:
Warming